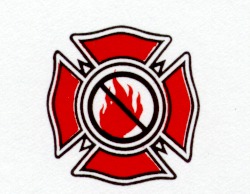 OUR PEOPLE
GEMMA G. CANIS, Chief Canine Officer
Gemma G. Canis was born in Fresno, California. She relocated to Carmel-by-the-Sea in August 2012 and is now the Chief Canine Officer of Carmel Fire Protection Associates. Gemma is a Belgian Malinois.

ART BLACK, Principal
Art began his fire service career as a Firefighter/EMT with the Carmel-by-the-Sea Fire Department in 1975. In 1987 he was named Fire Marshal, where he completely reorganized the Fire Prevention Bureau. Art retired in July 1993, at which time he founded Carmel Fire Protection Associates in order to contract to Carmel-by-the-Sea and other local jurisdictions as a fire protection consultant.

SKIP LATHAM, Senior Field Inspector
Skip began his career in the Fire Service in the summer of 1977 as a seasonal firefighter with the California Department of Forestry (Cal Fire). In 1978, he was hired by the Castroville Fire Department (North County Fire District) as a firefighter where he worked until 1980. The Seaside Fire Department then hired him in January of 1981 as a firefighter. Skip promoted to Fire Captain in 1990 and took on the duties of Fire Marshal/Fire Captain until his retirement in June of 2005. He continued with the City of Seaside as a part-time Fire Marshal until December of 2011.

DAVID JONES, Senior Field Inspector
David started his fire service career in 1972 in Orange County, and relocated to Monterey County in 1975 with CDF. He entered into full time fire prevention in 1993 with the Pebble Beach Fire Department. David retired from CDF in 2007, and has been retained by the department to train and fill in with plan reviews and inspections.